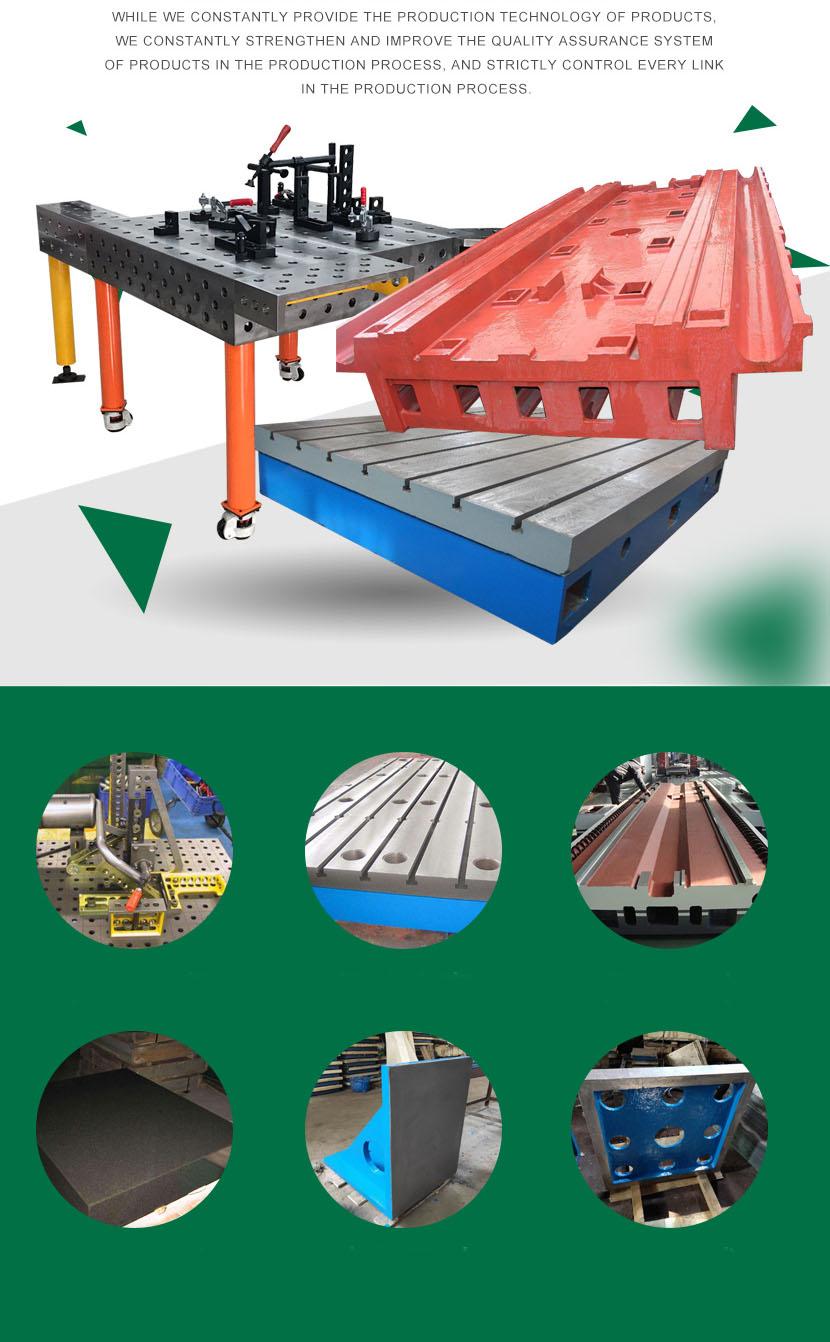 Use of cast iron platform: it is suitable for all kinds of inspection work, the reference plane used for precision measurement, mainly used for inspection and measurement of mechanical workpiece, precision or behavior deviation of parts, it is an indispensable plane reference measuring tool in mechanical manufacturing inspection.
Cast iron platform/slab classification:

The use of flat plate is divided into marking flat plate, riveting and welding flat plate, inspection flat plate, welding flat plate, assembling flat plate and so on

The accuracy level is divided into 1, 2 and 3 plates. The above 2 plates are the test plates, and the 3 plates are the marking plates.

Material: high strength cast iron ht200-300.

The working face hardness is hb170-240. After two manual treatments (600 ° -700 ° artificial annealing and 2-3 years of natural aging), the product has stable precision and good wear resistance. After the use of wear, it can be adjusted or scraped to restore the precision.

Specification of cast iron platform: 100*100-3000*6000 (mm